Last night will go down as one of the saddest days in the 22 years that I've been on this planet. The Bears lost by one point to the Eagles in a playoff game that I saw with my own eyes. I won't lie, the environment was electric people where waving white towels like their lives depended on it, and it was a damn good time. If you were lucky enough to tune into my halftime synopsis then you would know I was feeling pretty damn good with a lead of 6-3. Oh how stupid and naive I was standing in the level 100 section bathroom line. Yes we lost by 1 point, and had a chance to win the game on a kick from Cody Parkey which of course he missed. Let's not all rush to blame this man for the downfall of the entire game, giving Tarik Cohen 4 touches all game in the PLAYOFFS doesn't seem like the smartest game plan we could have gone with.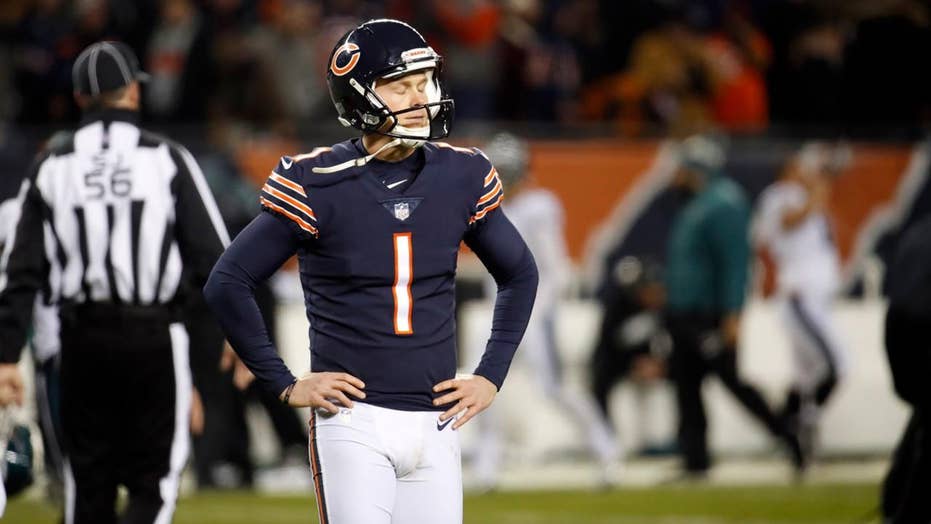 Nagy was overthinking every play in the first half and that killed us on offense. HOW MANY SCREEN PASSES CAN WE GET FOR A YARD?!?! I DON'T KNOW LETS RUN LIKE 30 AND FIND OUT. Not great game planning, my whole "lets score more points than they do" game plan didn't find its way onto Nagy's desk like I had planned. Bottom line is we didn't show up for this game, and I honestly thought we were going to pound those Super Bowl Bitches into the dirt. I'm seriously starting to think that Nick Foles sold his soul to the devil and has joined the Illuminati. There's no possible way a Napoleon Dynomite looking idiot can have this much postseason success in the NFL. There's some fishy shit going on in Philly that's for sure. Like I said last night, if you need me I'll be on the bottom of the Chicago River.
Ps – Only 5 months till squad mini-camp get excited.
By: Marcus Fitzpatrick