The #FreeJah movement has gotten it's wish.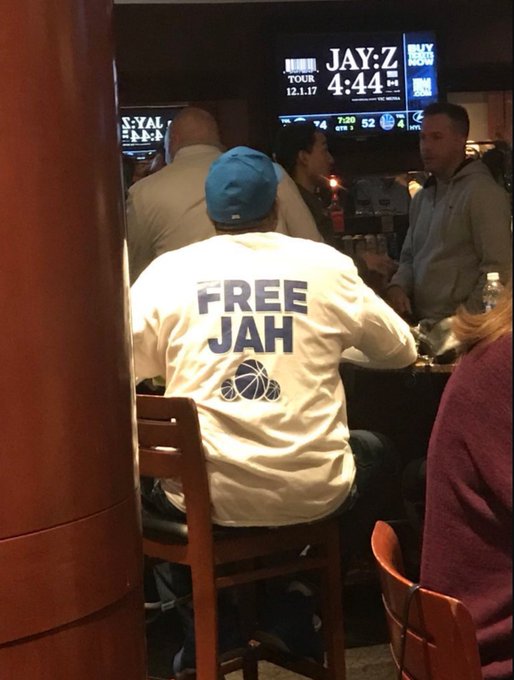 The 76ers and the Brooklyn Nets came to an agreement to trade Jahil Okafor, Nik Stauksas, and a second round pick to Philadelphia for Trevor Booker.
Zach Lowe was first to report the news.
Okafor, who is healthy, has only appeared in two games all season. He's been relegated to the bench and has racking up the dreaded "did not play – coaches decision". The former third overall pick from the 2015 draft has appeared in 105 games for the 76ers (81 starts) has career averages of 14.6 points, 5.9 rebounds and 1.1 blocks in 26.2 minutes of action.
The trade works out well for a Brooklyn team who is currently in a rebuild without the possibility of attaining a high draft pick.
Adding Okafor to the team gives the Nets the second (D'Angelo Russell) and third overall picks for the 2015 draft.
Okafor should receive the necessary playing time in Brooklyn as he'll be competing with Tyler Zeller, Jarrett Allen, and Timofey Mozgov for minutes. Okafor has way more upsides and potential despite his play in Philadelphia than all three centers on the Brooklyn roster.
The trade works well for Philadelphia as Booker should add solid depth and playmaking ability off the bench as a back up forward. Booker provides insurance for a 76ers team hoping to complete the process and make the playoffs.
All in all good trade for both squads.