Louisville Head Coach Rick Pitino is expected to lose his job over allegations of fraud and corruption in the latest FBI scandal.
Michael Eaves has reported that "Pitino knows it's coming". Pitino has let coaches on staff know in a staff meeting held this morning.
Yesterday, Federal prosecutors in New York announced charges against 10 people involved in college basketball. The four coaches were Auburn's Chuck Person, Oklahoma State's Lamont Evans, Arizona's Emmanuel Richardson and USC's Tony Bland. 
Criminal complaints identified Lousiville participating in a scheme to inherit $100,000 from Adidas to give to a High School All American player that they were targeting.
That player is likely to be incoming recruit Brian Bowen.
Credit to Eric Fawcett for this find: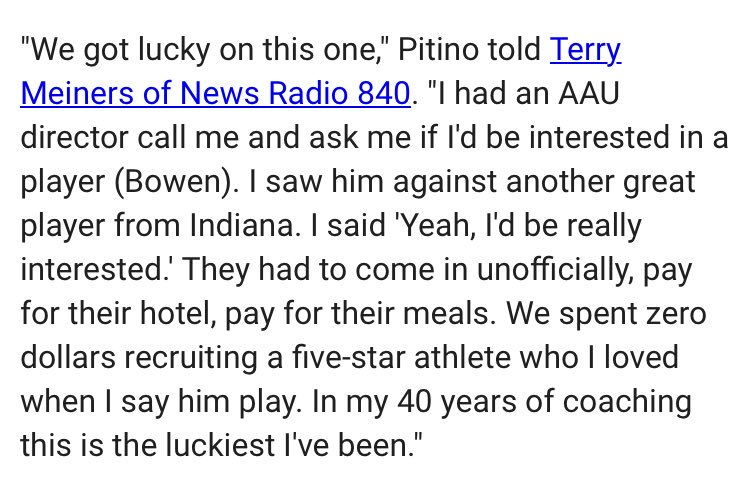 Pitino literally bragged in an interview that he had gotten away with recruiting violations and that he spent $0 to get Bowen to commit.
Pitino has amassed a 416-141 (.747) record at Louisville. Pitino has been to two final fours and won a National Championship in 2013.
*UPDATE*
Louisville Athletic Director Tom Jurich has been relieved of his duties effective immediately. Jody Demling of cardinalauthority.com was first to report the news.