A report today from the NY Post was that the Mets have already looked ahead to possible candidates to replace Terry Collins at the end of the year.
Mike Puma reported the Mets will not renew Collins contract for 2018 but it's been assumed this was TC final year anyways as he may be headed for retirement.
The three early candidates listed were Robin Ventura, Alex Cora, and Kevin Long. All three of the listed candidates are linked to the Mets whether they are former players for the franchise or current coach like Kevin Long.
Terry Collins deserves a ton of credit for how he helped turn the Mets around in his seven years as a manager. Yes, the 2017 season sucks and the Mets are awful and Terry has made some questionable decisions but there's no denying the success of his career with the Mets.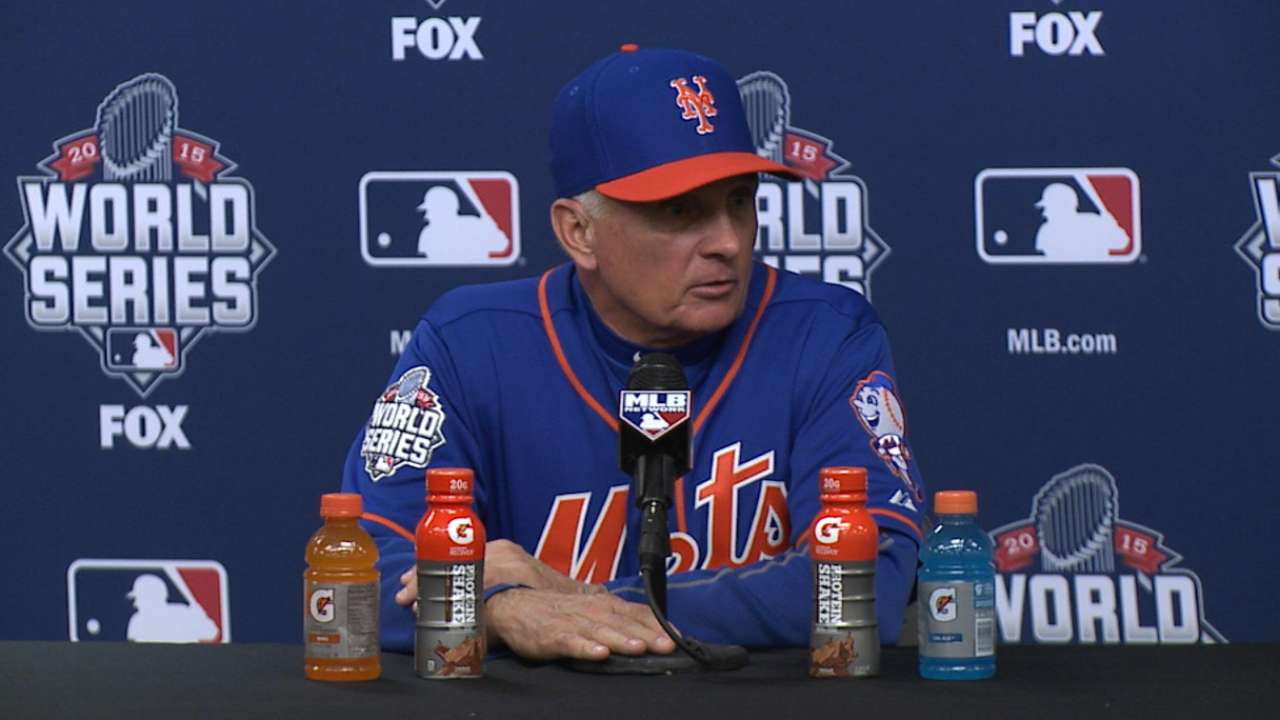 When Collins was first hired, he was seen as a holdover manager. A manager to oversee the team when upper management believed the team was to be bad. Instead, Terry led the team to a division title and a World Series run in 2015 and a wild card berth in 2016. The Mets as a franchise have only qualified for  the playoffs 8 times in their 55 years so the fact TC has two playoff berths under his belt is significant.
With that being said, lets take a look at the three possible candidates.
Robin Ventura
Ventura was a Met for three seasons and was major factor in the team reaching the 2000 World Series. In 444 career games with the Mets, Ventura batted .260 with a .360 on base percentage, hit 77 homer runs and drove in 265 RBI's.  He finished 6th in the MVP voting in 1999 and won a gold glove that season. A fan favorite when he was a player, I'm sure the fans would love to see Ventura get a shot to manage the team.
Ventura has managerial experience having manged the  White Sox from 2012 through 2016. Ventura only had one winning season (his first one 85-77) in his five years as the manager. His career record is 375 – 435 good enough for a .463 winning percentage. While being under 500 is not great, it won't be a deciding factor if he gets the job. Remember TC was well under 500 for his career before being hired by the Mets.
Alex Cora
Alex Cora is another former Met who was a bench player during the 2009 and 2010 season. Appearing in 144 games, Cora was a utility player much as he was for his 14 year playing career. Cora was a veteran presence for a team that was transitioning to a total rebuild. A well respected player who was always mentoring young players and showing them how to be professionals.
Cora has served as the Houston Astros bench coach for the past two seasons and has been a candidate for other managerial positions. Cora has recently interviewed for the Arizona Diamonbacks, San Diego Padres, Miami Marlins and Washington Nationals.
Cora is likely to be the cheapest of the three options and would not be surprised if the Mets went this route. Cora has coaching experience and would be a solid fit to replace Collins.
Kevin Long 
Kevin Long has served as the Mets hitting coach since 2015. Prior to that, he was the Yankees hitting coach for eight seasons. With now 11 years of coaching experience, Long is due for a promotion of some sorts.
Long has changed the Mets hitting philosophy to hitting more home runs and drawing walks. In each of the past two seasons, the Mets have set and broken their franchise record for most team home runs in a season. A testament to Long's coaching ability.
Long already is familiar with the players and has established relationships. Hiring Long would be an easy transition without much change.
The Mets however, should be looking for change. They need a new voice in the locker room. Long is likely to be the least attractive option among fans.