Written by: Mike Ryan
Twitter: @wingspansports (shoot us a follow for a follow back)
What the hell just happened in college basketball this morning?!?
According to a report by Tom Winter, an NBC News Investigation reporter, 10 NCAA basketball employees have been arrested by the FBI earlier this morning. Federal Prosecutors charged them with fraud and corruption in college basketball.
Four coaches were among the 10 arrests. The coaches work at Oklahoma State, Auburn, Arizona, and Southern California.
According to court documents,  prosecutors said the FBI has since 2015 been investigating the criminal influence of money on charges and student-athletes who participate in intercollegiate basketball governed by the NCAA (credit Jeff Borzello of ESPN.com).
More information is to be released in a press conference scheduled for later this afternoon.
Check back later for updates on this crazy story.
Update: 
Credit Dan Wolken of USA Today: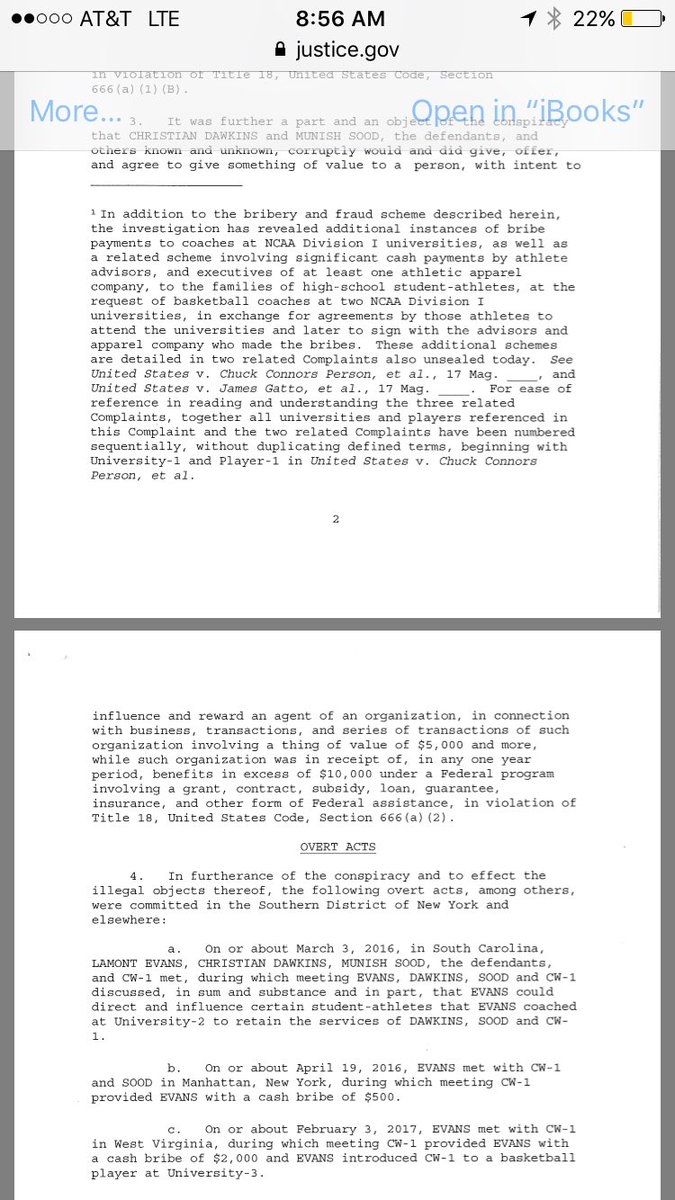 Sam Vecenie of The Athletic believes the Auburn player that may have been involved to receive cash payments was forward Austin Wiley. Here's the excerpt of the document:
Wiley joined Auburn mid way through last season and was ineligible for the NBA draft. This is not officially true but connected the dots, this makes tons of sense. Credit to Sam for the terrific find.