Written By: Mike Ryan
The Miami Heat had two separate seasons this past year. At the midpoint of the season, the Heat were sitting with a 11-30 record and looked like they may be the worst team in the NBA.
Then a resurgence happened and the Heat completely flipped the script. The team finished 30-11 over the final 41 games finishing one game shy of a playoff berth.
The Heat's turnaround was a stunning development and they were the best team in the Eastern Conference during the final stretch.
The Heat head into next season with a very similar roster. Pat Riley's pitch to land Gordon Hayward fell short and the Heat had to look at plan B options.
Starters: 
PG – Goran Dragic
SG – Dion Waiters
SF – Justise Winslow
PF – Kelly Olynyk – Signed as a Free Agent 
C – Hassan Whiteside
Goran Dragic may be the NBA's most underrated point guard. Dragic is coming off a season in which he averaged 20.3 points per game to go with 5.8 assists per game. He shot 40.6% from the three point line. Dragic should have another big year this upcoming season.
Dion Waiters is resigned for four more additional years as it looks as Waiters has finally found a home. Waiters struggled with injuries last season but posted a career high in 3P%, rebounds and assists per game.
Justise Winslow was playing really well before tearing a labrum in his shoulder that cost him his season. Winslow is the teams best perimeter defender and after appearing in only 18 games a year ago, he should be primed for a breakout season.
Kelly Olynyk was picked up after the Celtics renounced his rights after the Celtics won the Hayward sweepstakes. Olynyk's offensive game should fit in nicely next to Hassan Whiteside's defense forming a solid front court.
Whiteside anchors the defense and has become an elite rebounder and shot blocker. Whiteside is rapidly improving his offensive game as well as he becomes one of the NBA's elite centers. He's coming off a season in which he averaged over 17 points, 14 rebounds and two blocks per game.
Bench: 
PG – Tyler Johnson
SG – Josh Richardson
SG – Wayne Ellington
SG – Rodney McGruder
SF – James Johnson
PF – Bam Adebayo – Draft pick
PF – Okaro White
C – A.J Hammons – acquired in trade with Mavericks 
The Miami bench consists of small guards who can light you up from distance. Johnson, Ellington, Richardson and McGruder all play interchangeable minutes and can provide quality minutes and production.
Tyler Johnson is coming off a career season in which he averaged 13.7 points, 4 rebounds and 3.2 assists per game in nearly 30 minutes of game action. A viable 6th man option.
Josh Richardson saw his shooting percentages dip last season as he played over 9 minutes more per game as opposed to his rookie season. Richardson battled health issues but with more depth this year, Richardson should be more efficient.
Wayne Ellington has bounced around the league but found some consistency with the Heat last year. The veteran two guard scored 10.5 points per game, his best scoring output for his career.
Rodney McGruder was a D-League find and ended up appearing in 78 games for the Heat. He started 65 games and played over 25 minutes per game. His minutes should reduce if everyone stays healthy this season.
James Johnson was the Heat's best playmaking forward a year ago. The veteran was a sixth man of the year candidate posting 12.8 points, 4.9 rebounds and 3.6 assists per game. He shot a career high 34.1% from three.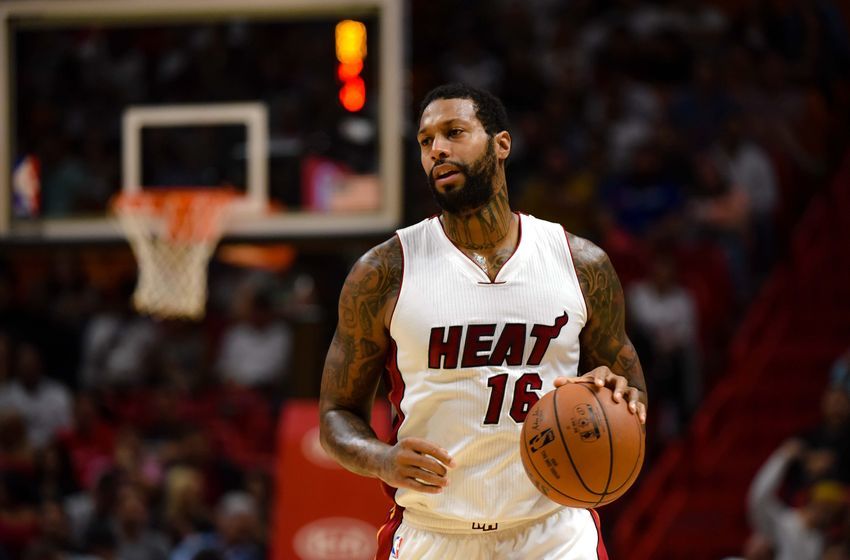 Bam Adebayo was drafted with the 14th overall pick. The Heat have a track record of developing big men (ex. Hassan Whiteside) and Adebayo fits the mold they are lookin for. Adebayo is a high energy big who is an effective rebounder.
Okaro White is a depth big and will not see much action unless injuries occur. The Heat usually roll out small ball lineups which hurts his chance of entering the rotation.
A.J Hammons was acquired in a trade with the Mavericks as the Heat were looking to dumb Josh McRoberts contract. Hammons did not play much with the Mavericks in his rookie season and is a developmental big.
Analysis: 
The Heat should be a playoff team. The Eastern conference has become severely weakened this off-season and the Heat really jelled as a unit for the final 41 games.
The Heat have a nice influx of veterans and young players in their rotation and could run out various types of lineups.
As long as they avoid the injury bug which derailed most of their season a year a go, the Heat should be a top 6 team in the Eastern conference.