The New York Mets are off to a slow start offensively to begin the season. The team has produced 16 runs in 5 games which has led to the 2-3 start.
Having just previously dropped the first two games of the series to the Miami Marlins, Manager Terry Collins has changed the lineup around tonight in hopes of generating more runs.
Here is tonight's lineup per the teams official Twitter account.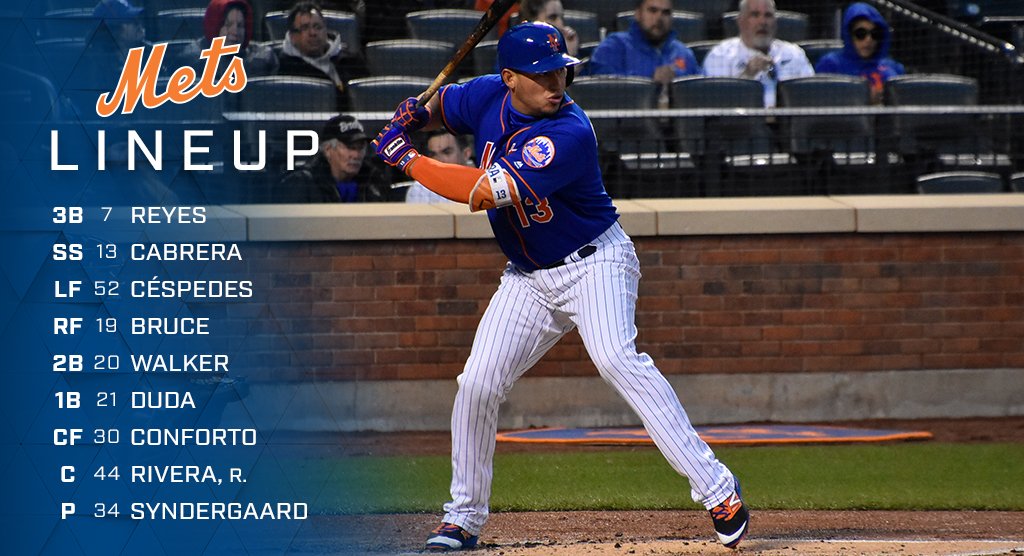 Bruce has been off to a pretty good start and has moved into the fourth spot in the lineup.
Michael Conforto makes his first start of the season and is 1-for-3 to begin the season as a pinch hitter. He replaces Curtis Granderson in center field for tonight's game.
The Mets will need Noah Syndergaard to be a stopper and provide a nice pitching performance to avoid the sweep. Syndergaard is dealing with a blister issue heading into the game but it should not be a issue.
The Mets will try and salvage a .500 home stand to begin the season with a win tonight.